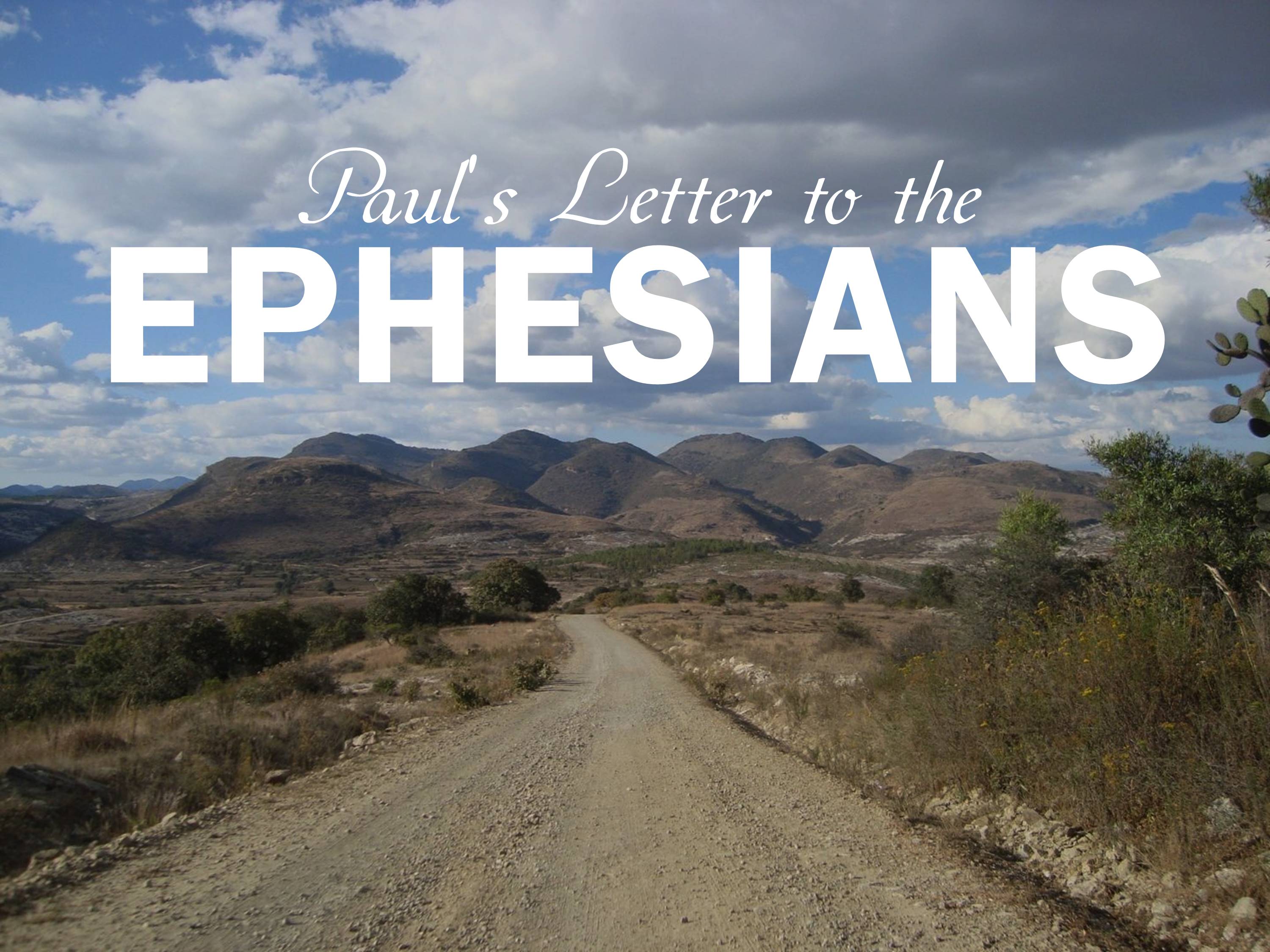 Immanuel Sunday Messages
Thanks for checking out the Immanuel videos and podcast! Learning together through practical, biblical teaching is just one way that we open ourselves up for God to challenge us, equip us, and change us. Below you can watch, listen to or download messages from our weekly experience at Immanuel.

June 4, 2023: Ephesians 5:17-21
Pastor Bill Logan
No video is currently available for this message.
Use this audio controller to listen to the message.
Select a different video or audio.
June 4, 2023: Ephesians 5:17-21
/sermons/23Q2/230604-IBC-Podcast
Pastor Bill Logan
833129093
May 28, 2023: Children of Light
/sermons/23Q2/230528-IBC-Podcast
Pastor Bill Logan
833125383
May 14, 2023: The Walk of a True Christian
/sermons/23Q2/230514-IBC-Podcast
Pastor Bill Logan
826703285
May 7, 2023: Spiritual Gifts - Pt 2
/sermons/23Q2/230507-IBC-Podcast
Dr. Craig Mitchell
824571744
April 30, 2023: Spiritual Gifts - Pt 1
/sermons/23Q2/230430-IBC-Podcast
Dr. Craig Mitchell
823196270
April 16, 2023: Ephesians 4:17-24
/sermons/23Q2/230416-IBC-Podcast
Pastor Bill Logan
818203162
April 9, 2023: Trust in the Risen Christ
/sermons/23Q2/230409-IBC-Podcast
Pastor Bill Logan
816056516
April 2, 2023: Ephesians 4
/sermons/23Q2/230402-IBC-Podcast
Dr. Craig Mitchell
814075100
March 26, 2023: Unity and Diversity
/sermons/23Q1/230326-IBC-Podcast
Pastor Bill Logan
811853935
March 19, 2023: The Singularity of Christianity
/sermons/23Q1/230319-IBC-Podcast
Pastor Bill Logan
809564114
March 12, 2023: Ephesians 4:1-3
/sermons/23Q1/230312-IBC-Podcast
Pastor Bill Logan
808516691
February 26, 2023: Walk Worthy of Your Calling - Eph. 4:2-6
/sermons/23Q1/230226-IBC-Podcast
Pastor Bill Logan
802505509
February 19, 2023: Ephesians 4:1-6
/sermons/23Q1/230219-IBC-Podcast
Pastor Bill Logan
800344545
February 12, 2023: The Love of Christ (Ephesians 3:14-21)
/sermons/23Q1/230212-IBC-Podcast
Pastor Bill Logan
798192039
February 5, 2023: Mission Work in Togo
/sermons/23Q1/230205-IBC-Podcast
Garon and Susan Harris
796099132
January 29, 2023: Suffering for the Sake of the Gospel
/sermons/23Q1/230129-IBC-Podcast
Pastor Bill Logan
793912429
January 22, 2023: Ephesians 2:17-22
/sermons/23Q1/230122-IBC-Podcast
Pastor Bill Logan
791713642
January 15, 2023: Ephesians 2:11-16
/sermons/23Q1/230115-IBC-Podcast
Pastor Bill Logan
789583708
January 8, 2023: Ephesians 2:8-10
/sermons/23Q1/230108-IBC-Podcast
Dr. Craig Mitchell
787742585
January 3, 2023: The Lord's Supper
/sermons/23Q1/230103-IBC-Podcast
Pastor Bill Logan
786124710
December 25, 2022: God With Us
/sermons/22Q4/221225-IBC-Podcast
Pastor Bill Logan
784278520
December 18, 2022: Ephesians 2:1-7
/sermons/22Q4/221218-IBC-Podcast
Dr. Craig Mitchell
782321999
December 11, 2022: The Eyes of Your Heart
/sermons/22Q4/221211-IBC-Podcast
Pastor Bill Logan
780167781
December 4, 2022: The Great Commission
/sermons/22Q4/221204-IBC-Podcast
Pastor Bill Logan
777894417
November 27, 2022: Sealed with the Holy Spirit
/sermons/22Q4/221127-IBC-Podcast
Pastor Bill Logan
775585379
November 20, 2022: Jesus Our Redeemer
/sermons/22Q4/221120-IBC-Podcast
Pastor Bill Logan
773102852
November 13, 2022: The Basis of the Gospel
/sermons/22Q4/221113-IBC-Podcast
Pastor Bill Logan
770524164
November 6, 2022: Thankfulness - Psalm 107:1-2
/sermons/22Q4/221106-IBC-Podcast
Pastor Bill Logan
767876755
October 30, 2022: Genesis 37: Joseph
/sermons/22Q4/221030-IBC-Podcast
Dr. Craig Mitchell
765511436
October 23, 2022: Genesis 36
/sermons/22Q4/221023-IBC-Podcast
Pastor Bill Logan
764258602
October 16, 2022: Jacob's Walk with God
/sermons/22Q4/221016-IBC-Podcast
Pastor Bill Logan
760852393
October 9, 2022: Life in a Land of Lawlessness
/sermons/22Q4/221009-IBC-Podcast
Pastor Bill Logan
758570200
October 2, 2022: Genesis 33:1-20
/sermons/22Q4/221002-IBC-Podcast
Dr. Craig Mitchell
756202863
September 25, 2022: Genesis 32
/sermons/22Q3/220925-IBC-Podcast
Pastor Bill Logan
753900055
September 18, 2022: Genesis 31:1-55
/sermons/22Q3/220918-IBC-Podcast
Pastor Bill Logan
751011329
September 11, 2022: God's Providence
/sermons/22Q3/220911-IBC-Podcast
Pastor Bill Logan
748559599
September 4, 2022: Genesis 29: Jacob's Rapidly Expanding Family
/sermons/22Q3/220904-IBC-Podcast
Pastor Bill Logan
746352627
August 28, 2022: What Goes Around Comes Around
/sermons/22Q3/220828-IBC-Podcast
Pastor Bill Logan
743985852
August 21, 2022: Jacob's Ladder
/sermons/22Q3/220821-IBC-Podcast
Pastor Bill Logan
741687104
August 14, 2022: What Sin Can and Cannot Do
/sermons/22Q3/220814-IBC-Podcast
Pastor Bill Logan
739457326
August 7, 2022: Genesis 27:1-40
/sermons/22Q3/220807-IBC-Podcast
Dr. Craig Mitchell
738353281
July 24, 2022: Where Faithlessness Leads You
/sermons/22Q3/220724-IBC-Podcast
Pastor Bill Logan
733037830
July 17, 2022: Living Your Life by the Flesh
/sermons/22Q3/220717-Podcast
Pastor Bill Logan
730828882
July 10, 2022: The Certainty of God's Word and Purpose
/sermons/22Q3/220710-Podcast
Pastor Bill Logan
728633634
July 3, 2022: Genesis 24
/sermons/22Q3/220703-Podcast
Pastor Bill Logan
726536397
June 26, 2022: Missions: Jessica Lenderman & Togo
/sermons/22Q2/220626-Podcast
Jessica Lenderman and Togo Team
724267921
June 19, 2022: Genesis 23
/sermons/22Q2/220619-Podcast
Dr. Craig Mitchell
721977788
June 12, 2022: A Faith Tested
/sermons/22Q2/220612-Podcast
Pastor Bill Logan
719638066
June 5, 2022: Dealing with Conflict Well
/sermons/22Q2/220605-Podcast
Pastor Bill Logan
717315832
May 29, 2022: God's Way Versus Man's Way
/sermons/22Q2/220529-Podcast
Pastor Bill Logan
715014376