Who We Are
We are members of the Southern Baptist Convention of Churches and we are located in Ridgecrest, California. We offer many programs and services for Christians and those yet to become Christians. Our programs are designed to foster the spiritual growth of the congregation, to minister to the needs of the community, and to seek those being touched by God in order that we may help them come to know Him and provide for them opportunities for spiritual development.
Through God's leadership, the power of the Holy Spirit, and in accordance with His Word, we will: Reach out to the Lost, Disciple the Saved, Minister to All, Fellowship with the Body, and Worship our Lord Jesus Christ!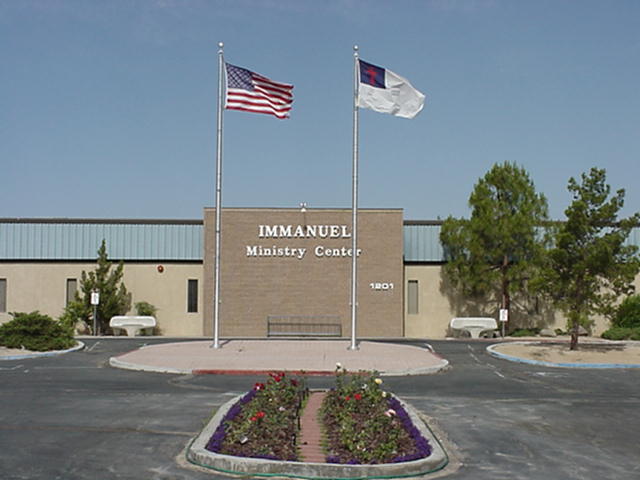 Immanuel Locations
Ministry Center
1201 N. China Lake Blvd, Ridgecrest
(760) 446-4531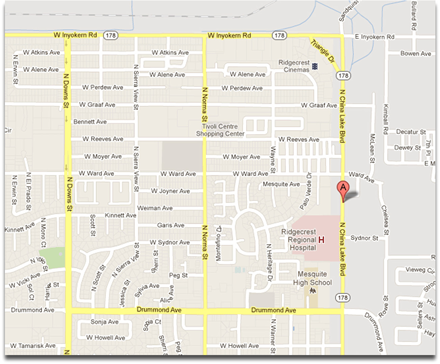 View Google Map
Immanuel Baptist Church offices
All-age Sunday School classrooms
Chapel
Worship Center and Christian School
201 Graaf Ave., Ridgecrest
(760) 446-6114
Other Ministries
Iglesia Emmanuel Ridgecrest
We have Sunday Hispanic services at 5:00 PM in the Worship Center, 201 Graaf Ave.

Visit us on Facebook
Immanuel Christian School

At the Graaf Avenue campus is our school for grades K through 12: Immanuel Christian School

Visit us on Facebook
If for any reason you want to contact us, if you have not found the information you were seeking, or if you wish to make an appointment with a Pastor, please make your queries via the following mechanisms:
Church email: ibc@ibcridgecrest.org
Church Ph: (760) 446-4531
Also, if you wish to contact someone on the teamMember directly please use the email addresses found on the teamMember home page. Click here to navigate to that page.
Office Hours at the Immanuel Ministry Center:
8 am - 5 pm Monday - Thursday
8 am - noon Fridays
Mailing Address:
Immanuel Baptist Church
1201 N. China Lake Blvd
Ridgecrest, Calif. 93555
Report any concerns or questions about this website to webmaster@ibcridgecrest.org.